Website Optimization Services for Contractors
Custom Marketing Strategies To Increase Leads & Sales
Website optimization means happy visitors, which ultimately results in increased conversion rate. The success of a website highly depends on its online search presence in comparison to the others and one can achieve this only when the website pages are optimized following all basic standards. The right digital marketing strategies, a well-planned & executed SEO (Search Engine Optimization) campaign, and a professional website design & development plan are the main three building blocks of website optimization.
Website optimization means happy visitors, which ultimately results in increased conversion rate. The success of a website highly depends on its online search presence in comparison to the others and one can achieve this only when the website pages are optimized following all basic standards. The right digital marketing strategies, a well-planned & executed SEO (Search Engine Optimization) campaign, and a professional website design & development plan are the main three building blocks of website optimization.
Whether you have an existing online marketing strategy or SEO campaign that needs optimizing, or would like to build an optimized website from the ground-up, we provide flexible web optimization services to meet many different expectations. Our team at Combat Contractor Marketing has decades of combined experience in all things related to digital marketing, sales, and website optimization. We know what companies truly need when they come to a SEO company.
When you choose our website optimization services, you get:
 Higher User Engagements
 Highest ROI
 Top Quality Services
 Desired Results
Get Patent Pending Technology with Fortune 500 Level Multi-Channel Marketing Results
Your Success Starts HERE!
Our Web Optimization Services Include
Website optimization requires a great deal of strategic planning and analysis before you undertake any project. Each website is unique, so are its marketing channels. For this reason, we custom tailor our web optimization services per each client, based on their unique needs.
When you choose Combat Contractor Marketing & Coaching as your regional contractor digital marketing partner, we handle all aspects of your digital marketing strategy — from SEO marketing, advertising tracking to content creation to web design & development, and more. Learn about our web optimization services below or contact us today to get started!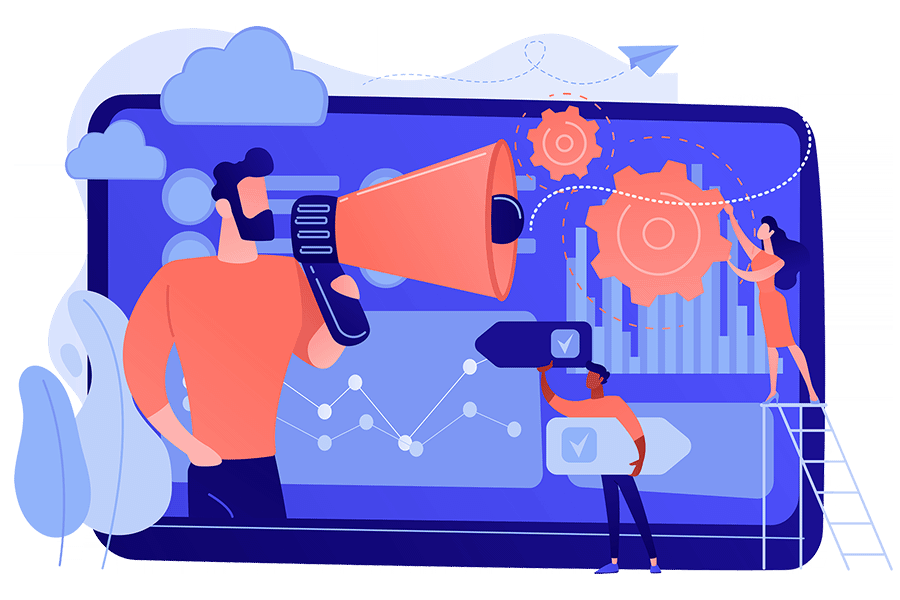 Digital Marketing Strategy
Do you want to know the secret of how the best contractors get leads and new clients time to time? Simple, they present their website in the best way possible and optimize it in a way that reaches to their ideal customers effectively. If you follow the same method then you are sure to generate massive amounts of leads and sales for your business at a fraction of the cost of traditional contractor marketing.
Your website should be the end result of to your digital contractor marketing strategy not an afterthought. Remember, in this digitally driven world, people will judge your company based on how it looks. The nature of the Contractor industry is that it requires a constant flow of leads and jobs in order to stay and thrive in business.
A contractor digital marketing plan includes upfront research to help identify your most likely customers and ways to reach them.
SEO (Search Engine Optimization)
Most contractors are very aware of the fact that high rankings on Google will get them lot of online leads, but they fail to understand the process and its execution.
But, we understand. You are an expert contractor—not a SEO expert.
That's where our expertise comes in—We deliver world-class SEO services for contractors like yours. We deliver local, regional, and national SEO for all types of home improvement contractors, including roofers, electricians, HVAC, landscaping and more. You just name it and we will do a solid SEO marketing for it- covering all from initial competitive analysis to content optimization to tracking and tweaking of your campaign.
What is SEO for Contractor Companies?
SEO for home service contractors means to update and optimize their websites so that it can rank at the top of search engines like Google, Bing, and Yahoo. Which in turn will result in increased traffic, which will attract more calls, which further will increase sale, and increased sales means increased revenue.
Those who are managing a contracting business probably do not find time to invest going through pages upon pages and learning the analytical aspect of data, rankings, and traffic patterns.
With Combat Contractor Marketing & Coaching's effective SEO marketing strategies, you can be rest assured that your company will begin to reach the top search engine results pages in no time. This further will guarantee a consistent flow of traffic and clients which is what was your sole purpose.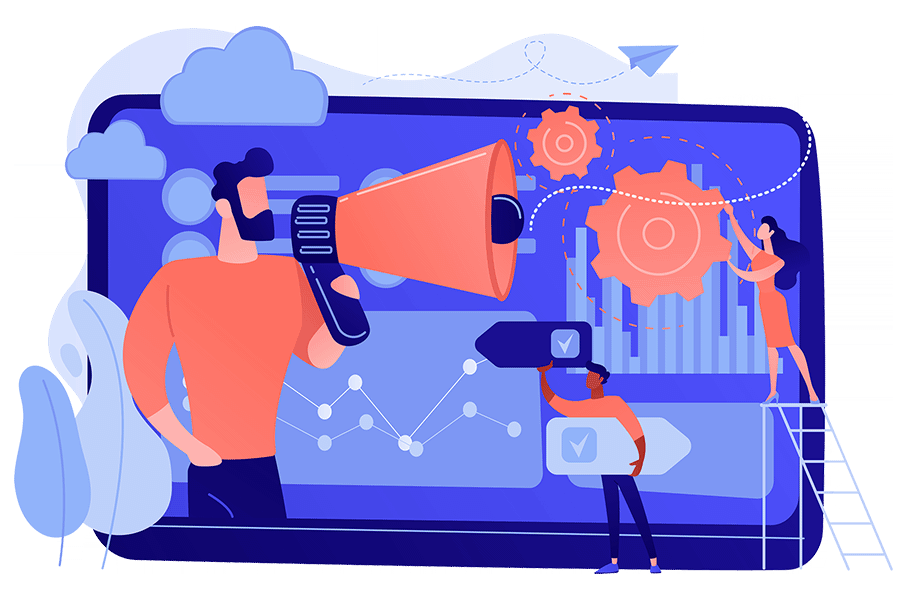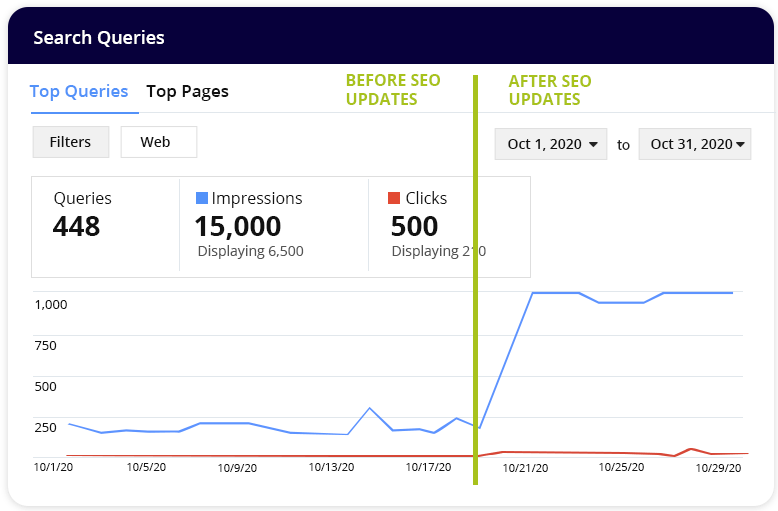 Facts that SEO Marketers Should Know
When done right, SEO can drive a 14.6% conversion rate.
SEO is focused on attracting visitors that are actively searching for information about products or services, which makes it an excellent tactic for lead generation. Not surprisingly, the leads that come from SEO have a 14.6% average conversion rate. For comparison, traditional strategies like print ads and direct mail have a 1.7% average conversion rate.
93% of online experiences begin with a search engine.
This is the most well-known, but we just had to include it to emphasize the importance of SEO. Getting more eyes on your website is extremely important, as almost all online experiences start with a search engine like Google, Bing, or Yahoo.
75% of users don't even scroll past the first page of the SERPs.
Recent SEO facts and figures reveal that the majority of users scan the first page of Google results quickly and never go past it. Additionally, it's worth mentioning that 18% of organic clicks go to the page on the first position, 10% to the page on the second position and 7% of organic clicks go to the page on #3.
50% of search queries consist of at least 4 words.
Search engine marketing stats show that half of the queries are long-tail keywords. That means that your user intent strategy has to discover and target these terms. Otherwise, you're missing about 50% of your audience and potential leads. SEO companies usually use tools like Quora to identify questions people are asking and then create relevant content to address them.
21% of users, access more than one of the search results.
2018 SEO stats tell us that every fifth user clicks on more than one of search results. This is likely to happen if the user can't find what they were looking for or they want to double check the information they initially found.
Search engines drive 10 times more traffic to contractor's sites than social media.
Search engine traffic stats show that search is the dominant traffic source for contractors' sites. In fact, shopping sites get ten times more traffic from search engines than from social media. Proper search engine optimization for trade sites includes adding relevant keywords in the blog content and product descriptions, external links pointing to industry experts, a robust web of internal links, a solid backlink portfolio, speed optimization and much more.
Website Design & Development
If your website is outdated, failing in converting visitors into leads, or simply isn't meeting your expectation, you need professional website design & development services from a contractor digital marketing company that makes the process smooth and easy.
At Combat Contractor Marketing & Coaching, we have a skilled and experienced team of professional web designers and developers that focuses on lead generation and responsive website design services to grow your business online. For over 28 years, our search marketing strategists have utilized the latest website design technology to create satisfactory actionable results. We have a successful record of in website design & development across all major platforms including WordPress, Shopify, Magento, Xamarin and many others. No matter the type of contractor website project you need, the team will take your online presence to the next level.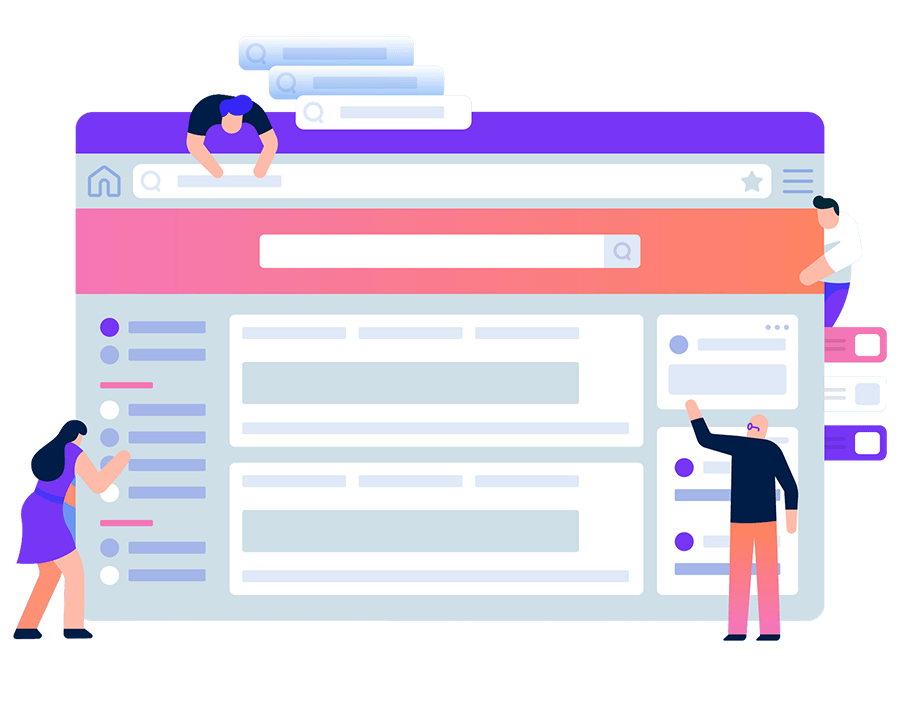 Our Website Optimization Process for Contractors
We deliver tailor-made website optimization and marketing strategies and tips for businesses of all types and sizes so as to put them in front of clients who are ready to patronize their services or products. We work with both domestic and international clients. Below is an outline of our website optimization services process that we follow:

We make an audit of the business in other to understand the business in its general sense and also the needs of the owner. This is where we conduct intensive conversations with the business owner and also carryout various research that will help us better understand both the business and the client.
After the audit then comes the strategy & action plan, where we map out different strategies that will be used for their website optimization. This includes figuring out the right contractor SEO service to be used, the complete web design & development, the suitable marketing strategies to apply etc. These are all the ingredients that goes into website optimization service and afterwards deploy an action plan.


After making the plan, we come to the next stage. This is the phase where we implement our strategy for your faster result. We create an SEO marketing plan, brainstorm better marketing ideas, creating more engaging website designs, collaborate with expert SEO marketers. We design your website that is responsive, well-optimized and coded for the most up-to-date mobile SEO practices.
This is the last stage of our process where we review our efforts to get some insights as to what is working and what needs some adjustments or improvement. Each month you'll receive a detailed report to give you an in-depth look at the key metrics defined for your website optimization strategy. Based on our insight, we fine tune the strategies that does not work and then repeat what works so as to get more results for your business.

Our Website Optimization & Marketing Strategies for Contractors
If you want to be visible in front of your ideal customers, an impeccable digital marketing strategy is a must for your contractor business. Despite that, many companies don't follow a strategy and settle with basic things like creating a website and a Facebook page. These are the businesses that keep struggling to even keep their business up and running, forget about competing with others.
Today, when everyone is digitally active, you just can't settle with mid-range tactics. You need to upgrade your game of digital marketing for to outperform your competitors and be the number one choice to your audiences. Listed below are some of our best digital marketing strategies that is foundation of our website optimization services.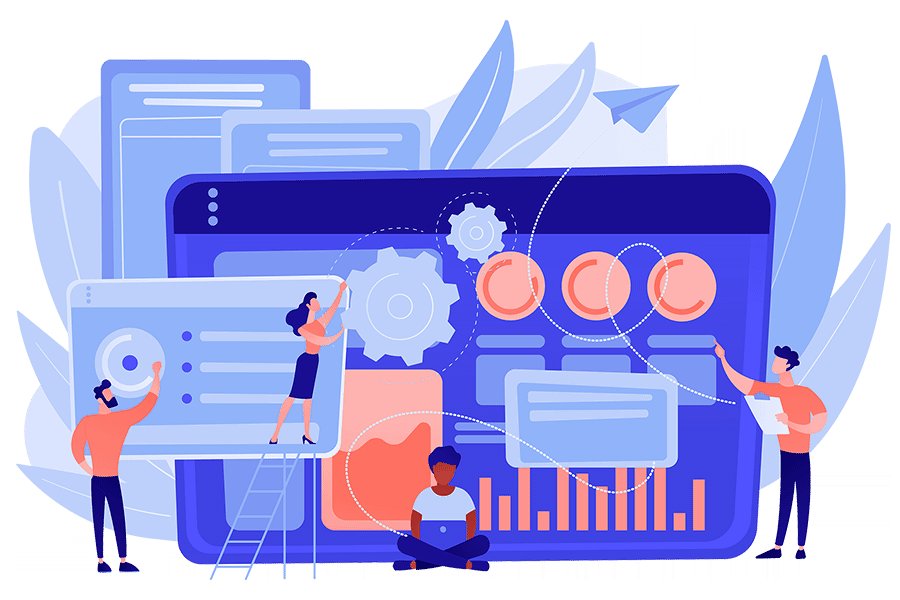 Search Engine Optimization
Search Engine Optimization ensures your company has better, targetted Google ranking. It is the proves to rank on keywords related to your contractor service that will deliver qualified visitors. SEO is based on three fundamental pillars, which includes creating quality content, on-page optimization that covers all websites' technical aspects i.e. website speed, architecture, end-user experience etc., and lastly a good amount of quality links (internal or external).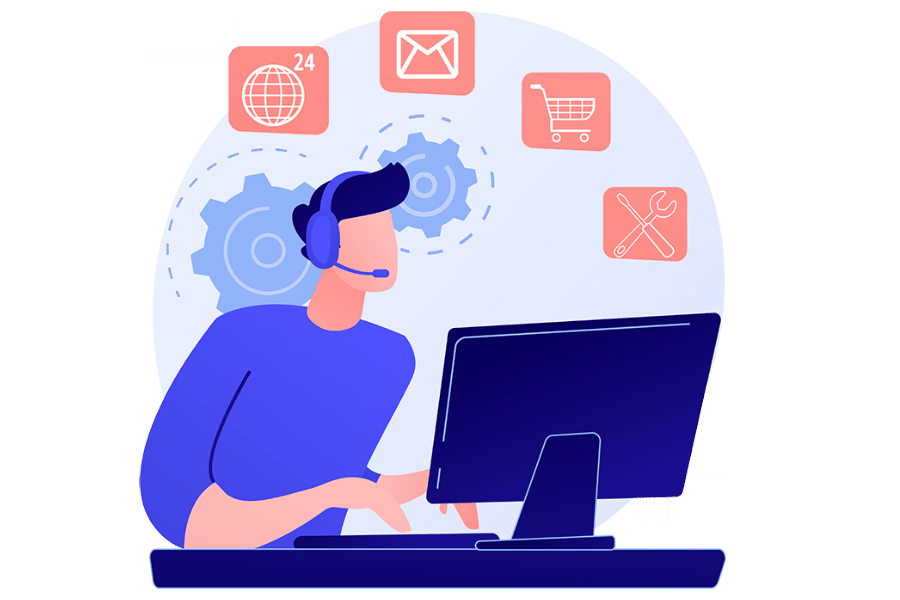 Optimizing Technical Performance
Technical performance is defined by the ease that your website offers when your visitors explore or interact with your site. Thus making it a crucial aspect of website optimization. Optimizing site speed, a responsive website that displays well on mobiles and tablets along with a solid site crawling and page errors hosting services, you ensure a technically sound website to your clients.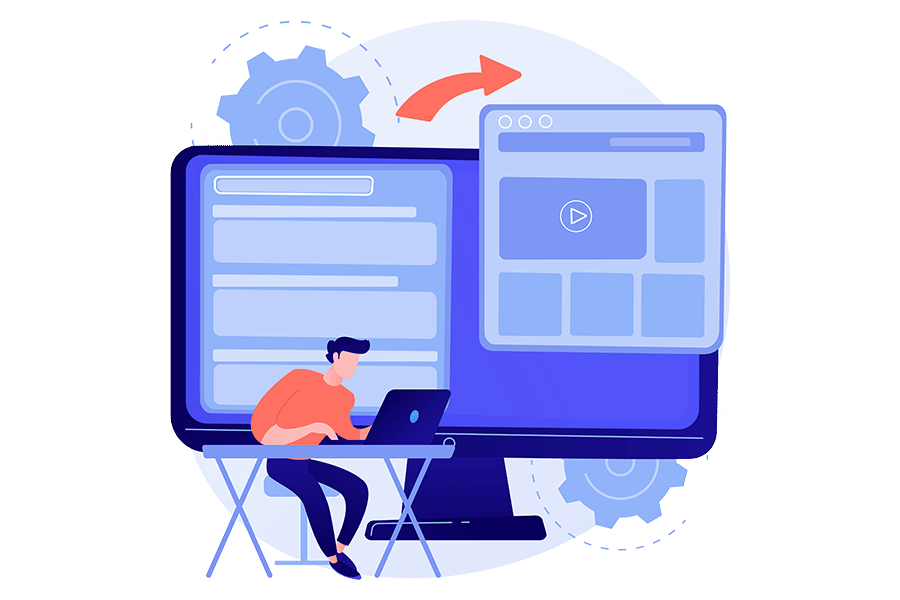 Optimizing User Experience
A good user experience will naturally improve your website's conversion rate. With improved conversion rate and a good user experience (UX) will in turn increase customer loyalty. Loyal customers will be more likely to return and make other purchases as well from your website. Tools like Google Analytics help gain crucial insights into the user behavior and where your optimization efforts are lacking.
We have worked with businesses of all sizes throughout their website optimization projects,
from small local contractors to home service franchises, and have a team of experts digital marketing experts ready to take on your next project
Become Wealthy with Combat Contractor Marketing Coaching
Call or text us now at
484-356-6200.