EXPERT GOOGLE MY BUSINESS SERVICE
Optimize Your Google Maps Listing for Better Results
As a local business, you want local customers to be able to find your Google My Business Page or known as Google Maps when they search online. Google's new algorithms have placed more importance on local search, which means it's more critical than ever to focus on Google My Business optimization. In fact, Google has many little-known features that allow local businesses to boost their SEO marketing efforts and get more traffic.
Every contractor wants their company to be listed on the front page of Google to get more job leads for free. The challenge comes when there are only ten organic listing spots on every page to make your place in, including the first page of Google. But, with a properly optimized Google My Business (GMB) Listing, it can be a powerful marketing tool for your business. It significantly helps your business to show up to a greater extent when people perform local searches improving your conversion rates and landing more contracting jobs.
Combat Contractor Marketing & Coaching has helped 100's of clients like you get their business on Google by optimizing and leveraging their Google My Business listing.
When you choose our PPC Management services, you get
 Higher User Engagements
 Highest ROI
 Top Quality Services
 Desired Results
Get Patent Pending Technology with Fortune 500 Level Multi-Channel Marketing Results
Your Success Starts HERE!
Why Google My Business (GMB) is important for Contractors?
Your GMB profile is the first thing that emerges on the side of the screen when someone looks up your contractor business name on search engine results page. The information you provide in this section is what people can see about your business and good thing is that it is under your control. Most of the times, this is the only information people will interact with when searching for your business.
It could be said with certainty that your Google My Business is a crucial part of your brand. To substantiate this fact further, a study on local search ranking factors performed by Moz, states that Google My Business is the single most important local ranking factor. By taking charge of your GMB account, you can increase your chances for being found out by your idea customers and lead your competitors.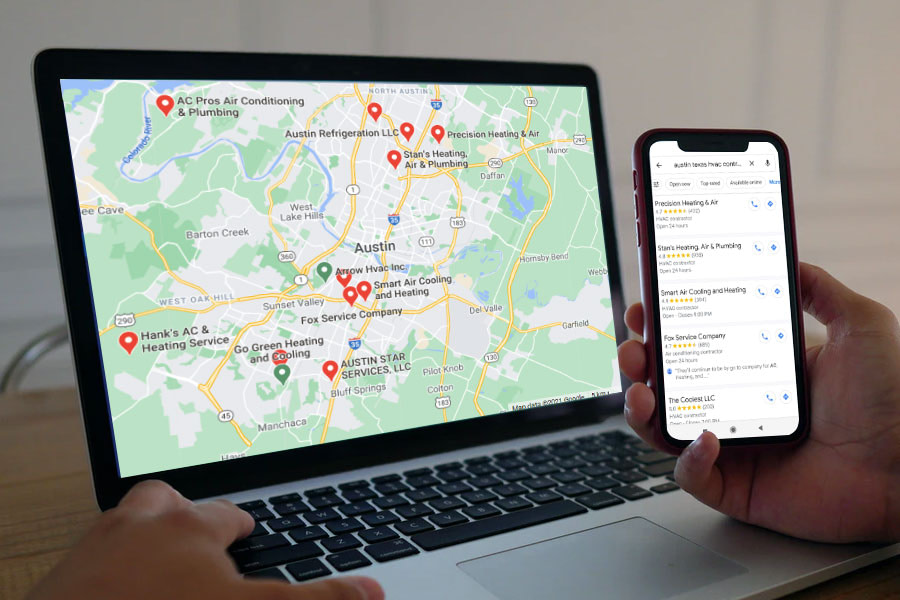 Google My Business SEO Marketing For Contractors
Google my Business (GMB) is an essential part of SEO marketing done for contractors. It boosts your online presence on local search to a greater extent.
GMB SEO marketing, when done in the right ways helps local customers find and interact with your business easily with all the important company's information, such as address, business hours, and reviews, all at one place.
Local SEO or search engine optimization hold a great importance in digital marketing—especially for contractor local businesses. Local SEO is all about optimizing content in a way that push your business to lead in the local search engine results pages (SERPs) over your competitors. When you claim your business listing and make Google Maps marketing a priority, your ranking will rise and conversion rates will begin to spike.
To make the most of our local SEO efforts, you must make sure your GMB profile is complete, up-to-date, and accurate. By doing so, you ensure your potential customers can learn as much as possible about your services without the need of leaving Google. To set your GMB account, you need to add some important details given below:

Select the right category
By adding categories in your GMB profile, Google gets the idea about your business and what services you offer to your clients. You can add up to 10 categories to your GMB listing and out of the entire first one is the most important. Google mark the primary category differently than the rest, so make sure you choose the right category first and make it more specific.
It is a recent addition to GMB, which allow you to specify the services you offer. Under each category, you can describe the types of services you offer with the option to list prices and adding a short description. Here, defining the services you do and do not offer would be beneficial. For example, you may only do HVAC installation and not want to deal with repair work. The more clearly you define your services, the less hassle you have to deal with later over the phone.


Google Maps is a highly visual platform and when it comes to effective digital marketing for home improvement contractors, then adding and optimizing photos to your Google My Business listing would play a significant role. Along with a primary photo that appears prominently at the top of your Google Maps listing, you can include additional photos that will display when people scroll further down it. You can add metadata to your photos by using third party app.
Acquire Positive Google Reviewst
A BrightLocal study found that 91% of consumers are more likely to select a business after reading positive reviews from customers. In fact without reviews, it's near to impossible to rank on Google Maps. Try to gain more positive reviews and handle negative reviews professionally. It is essential that you monitor the reviews regularly and reply promptly to show your potential customers that your business is attentive and approachable.


Track Your Google Maps Marketing Performance
After all these factors, it is crucial to analyze if your Google Maps optimization is working or not. It can be performed with analytics, of course. Google Maps has a dashboard that allows you to see your pages' progress, so do not hesitate to use it. It enables you to do experiment different approaches to see what generates the best results.
Are You Looking For A PPC Management Agency?
If You Want To Grow Your Contracting Business And Need Help You Improve Your Pay Per Click (PPC) Campaigns, You Have Come To The Right Place!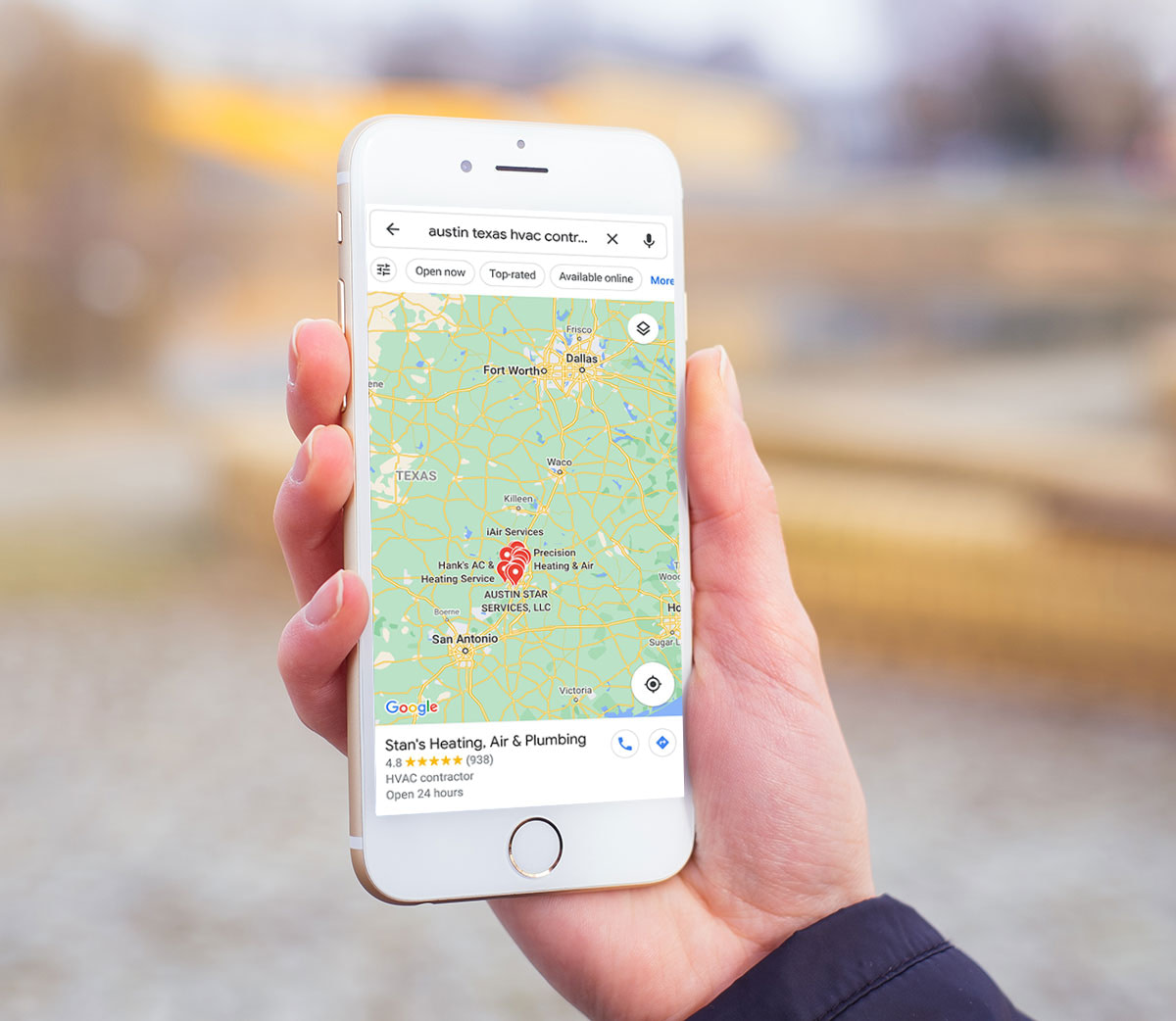 Google map marketing is an important part of our local SEO services to help your business get marketed and get more customers in your area.
People now use digital maps without even thinking about it. One hardly needs to look a place up on a desktop anymore. Whether your preference is for Apple maps, Google maps, Waze, or others, today people expect to be well informed and in ways that are at their fingertips across a multitude of app services. So, you want to respond by evaluating which site attributes to enhance for mobile.
Implementing a local SEO and Google Map Marketing Strategy is a reliable way to improve not only the number and quality of visits to your website, but also your lead generation efforts, the number of incoming phone calls, and the percentage shoppers arriving at your physical location.
To create an effective Google Maps Marketing strategy, you need to integrate all of the tools, features, and resources on hand for your business to optimize your presence on Google Maps. It is about more than getting to the top of map results, it means that you need to provide the best experience for users in this key off-site source, just as you do to onsite factors. Increasing user engagement and traffic from Google maps strengthens your chances to appear for the right search queries.
We Don' Just Make Promises, We Bring Results!

We Get You Found on Google Maps
We create specific location and target keyword-specific content for your Google My Business account. We optimize images, video and post them consistently.

We Get You More Google Reviews
We manage your online reputation by getting more positive reviews and handle negative reviews like a pro, providing your business more exposure and success.

We Get You More Image Search Views on Google
Combat Contractor Marketing & Coaching Network gets your images seen by more customers in your local marketing area, strengthening your overall business.

We Promote Your Local Business Rightly
We monitor and keep you updated of your local ranking about your SERP results by tracking organic, mobile & maps rankings on Google, Google Maps and more.
We Provide Google My Business Management Services For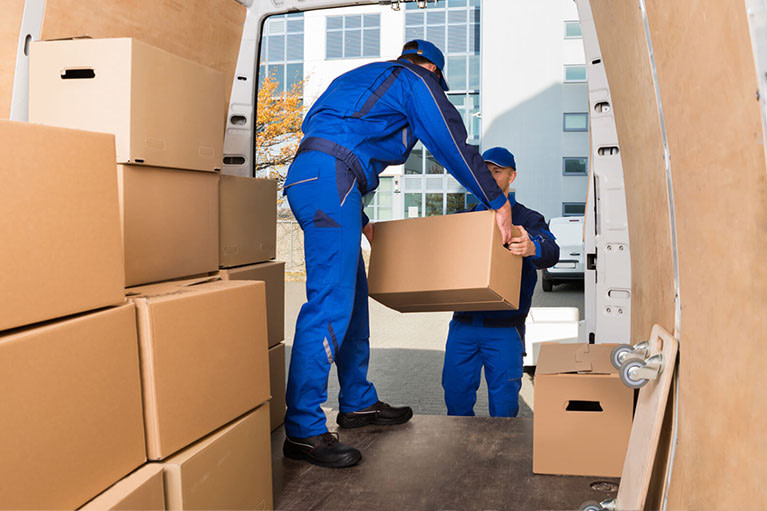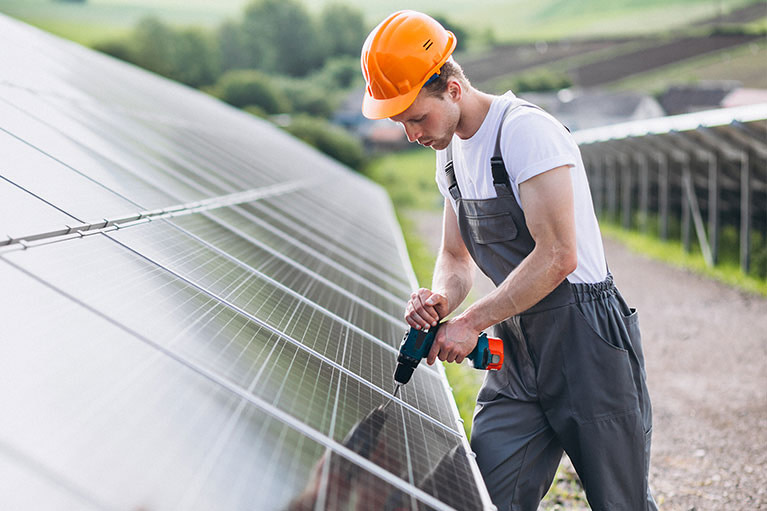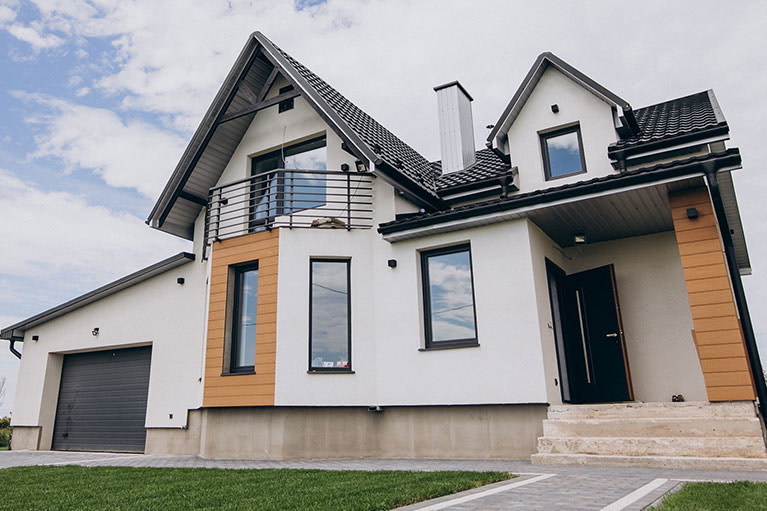 Business & Home Security Companies