Top Social Media Marketing For Contractors
Generate A Significant Number Of Leads, Sales & Business
Social media marketing is the most effective way to build your brand, connect with your customers and grow your contractor business.
"81% of consumers say their purchasing habits are influenced by recommendations and posts from friends on social media."
Marketing & social media goes hand in hand. Social media platforms such as Facebook, Instagram, Twitter, YouTube, LinkedIn allow businesses to build followers, increase business visibility, generate qualified leads and create more personalized customer engagements that will benefit business and customers at the same time as they will be in touch with the progress of your business and new services or offerings.
Social Media provides your contracting business a more personable image because customers can easily reach you on the social media platforms. Almost all the companies know very well they would highly benefit from a social media presence, but very few of them know where to start. At Combat Contractor Marketing and Coaching, we have a knowledgeable and experienced social media marketing team that can help optimize and drive your social media campaign in the right direction.
When you choose our social media marketing services, you get:
 Higher User Engagements
 Highest ROI
 Top Quality Services
 Desired Results
Get Patent Pending Technology with Fortune 500 Level Multi-Channel Marketing Results
Your Success Starts HERE!
Building A Strong Social Media Marketing Strategy
Marketing through social media is one of the fastest and cost-effective strategies that contracting businesses can use to reach their target audience and boost sales over time.
But, what's so great about social media marketing? How it influences user's decision.
Prominent reasons why your business should have marketing through social media:
 Your customers are on social media & spending more of their time on these channels.
As per Statista, 70% of the U.S. population has at least one social media profile. And by 2021, the number of social media users is expected to reach about 3.1 billion people globally. Addictions to social media is increasing day by day, given the fact that most of the teens and young adults are always on any social media app.
 Your customers are more receptive to your brand message on social media
Social media influences the user in every way. Today, users are at least using one social media app. On social media, you connect to your consumers, hat consumers are generally more responsive to.
 It helps increase brand recognition
Your business social media profiles offer new opportunities to share your content and present your brand's voice and personality in an authentic way.
 It allows you to target and retarget ideal consumers
Social media platforms such as Facebook help you target your ideal buyers through ads, which further allows you to drive more relevant traffic to your website and get the most out of your marketing spend.
 Marketing On Social Media Results into Higher Conversion Rates
According to HubSpot, social media has a 100% higher lead-to-close rate. That means every post you make and each interaction you experience on social media channels is an opportunity to convert an interested lead into a happy customer.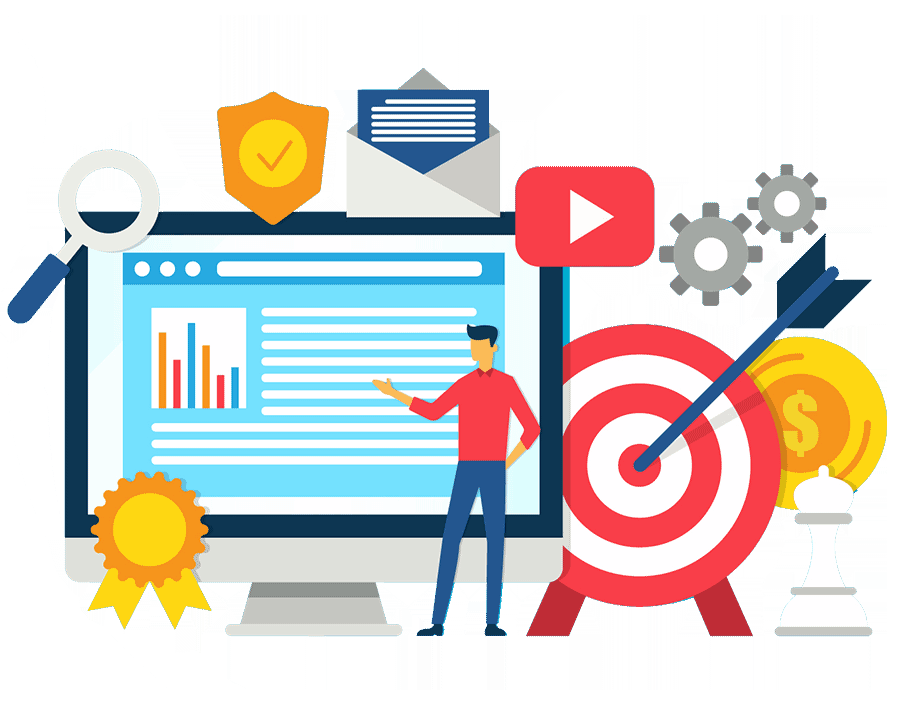 Our Social Media Marketing Services for Contractors Includes
The social media marketing campaigns we run for contractors are extremely tailored strategies, tips, and other secret ingredients. This recipe allows us to target consumers that are the most likely to need your services. Our social media specialists will develop baseline data to better determine which social media platforms are producing the lowest cost per lead and the highest return on ad spend. We are experts on analytics in social media & marketing. We monitor, moderate and respond to audience comments, and create know best times to post SMM, shareable videos and images. In addition, we can help you track and test paid social media campaigns.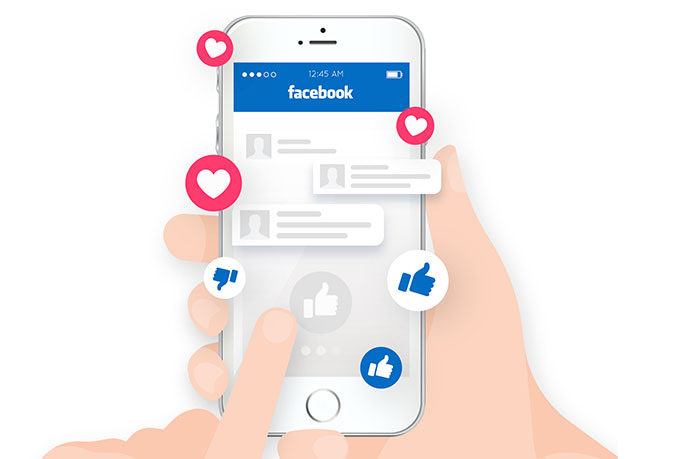 With over a billion active users, Facebook is the biggest social media channel for promoting your brand, connecting with followers, and showing off your hard work. With Facebook marketing, you have the opportunity to meet more of your clients because of the sheer amount of people using it. Facebook also provides contracting businesses to promote their services by using paid-ads which gives you the leverage to get in front of more people, and these people are who Facebook thinks will most likely patronize your business.
We create a Facebook advertising strategy that help contractors to gain more brand recognition, engagement with project photos, and an increase in leads and website visits. We can target your audience based on interests, demographics, purchase habits, geography and countless more attributes.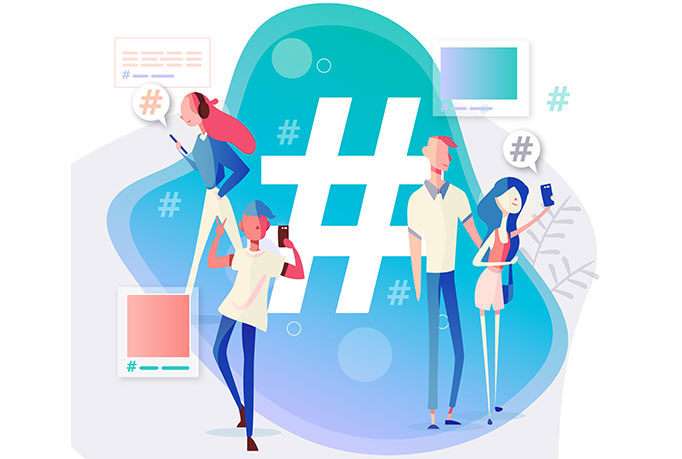 Twitter is another social media channel that provides businesses with an opportunity to reach a very huge audience of people. Businesses can tweet about their business with pictures, videos, and written words to communicate with their audience. Businesses also have the opportunity to conduct surveys.
With retweets, you will be able to reach a much wider audience and get in front of people who can patronize your business. Twitter also provides businesses an opportunity to promote their business by using paid ads, this will enable businesses to boost their reach and get in front of more people. Businesses can also include the links to their website so that people can click on it and this will be able to increase their traffic and conversion all at the same time.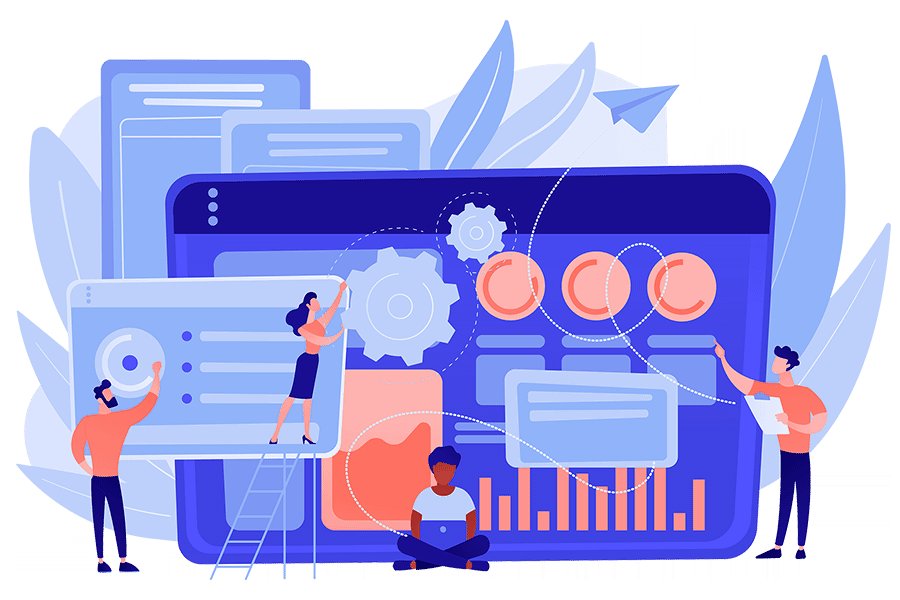 LinkedIn is another powerful social media which is specifically for professionals and businesses who are looking for ways to connect with other businesses and professionals. With LinkedIn, you can also post written words as blog posts, videos, and pictures. People or businesses can like, comment, and share on their feeds so that other people can also view it.With LinkedIn, you will be able to showcase your expertise and provide your audience with relevant content that adds value to them. LinkedIn also provides businesses the opportunity to use paid ads for reaching a much wider audience. LinkedIn Ads allows contractors to engage with B2B customers. If your business is targeting businesses or professionals, then it is a must that you use LinkedIn because it is the best platform that offers businesses an opportunity to connect with such a target market.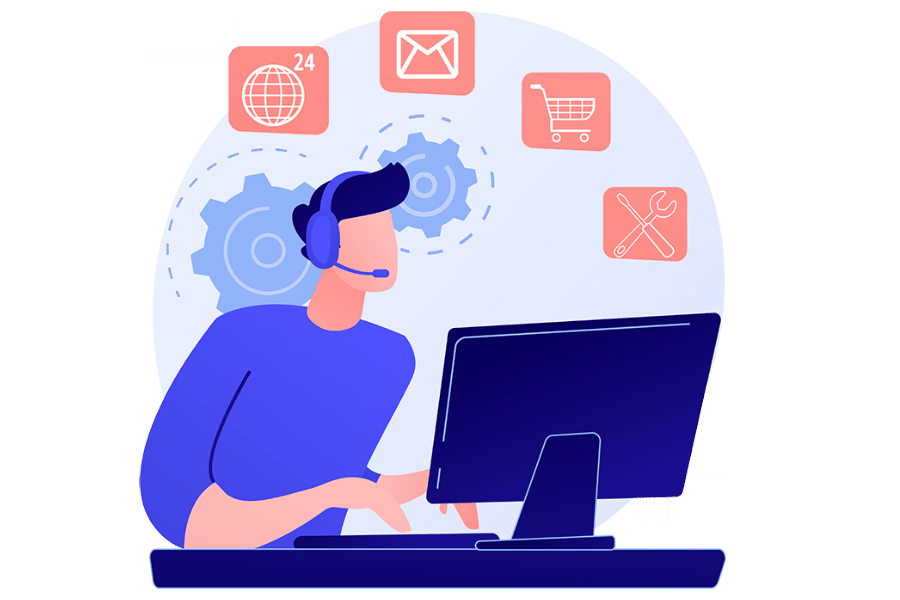 With over 6 billion hours of video watched every month, our YouTube marketing experts ensure that our clients videos are placed directly in front of their ideal customers. Generating hundreds of thousands of views and leads, all resulting in enormous ROI. We'll laser target your audience so we don't waste a dime showing your amazing YouTube video ads to the wrong people like most companies do. We custom build your YouTube video Ads to perfection. Ensuring highly effective and efficient engagement with your ideal customers during the right times and on the right devices. Years of experience and testing with proven results has shown us that with perfect targeting, YouTube Video ad copy and landing pages, any business can see amazing ROI with our YouTube Marketing Services.
Our Social Media Marketing Process for Contractors
We deliver tailor-made social media marketing strategies and tips for businesses of all types and sizes so as to put them in front of clients who are ready to patronize their services or products. We work with both domestic and international clients. All through the years, we have become one of the leading social media marketing services because of our track record of providing quality, effective and efficient services to our various clients. This is because we follow the best industry practices that deliver quality and effective results to our clients. Below is an outline of our social media marketing services process that we follow:

We make an audit of the business in other to understand the business in its general sense and also the needs of the owner. This is where we conduct intensive conversations with the business owner and also carryout various research that will help us better understand both the business and the client.
After the audit then comes the strategy & action plan, where we map out different strategies that will be used for their social media optimization. This includes figuring out the right content to be used, the overall theme, their target audience etc. These are all the ingredients that goes into an SMO strategy and afterwards deploy an action plan.


After making the plan, we come to the next stage. This is the phase where we implement our strategy for your faster result. We create video contents, brainstorm targeted hashtags, be more engaging, collaborate with influencers etc. Content is scheduled to your social media channels at optimal times to reach your customers. It will include news, sales, and announcements important to your business.
This is the last stage of our process where we review our efforts to get some insights as to what is working and what needs some adjustments or improvement. Each month you'll receive a detailed report to give you an in-depth look at the key metrics defined for your social media strategy. Based on our insight, we fine tune the strategies that does not work and then repeat what works so as to get more results for your business.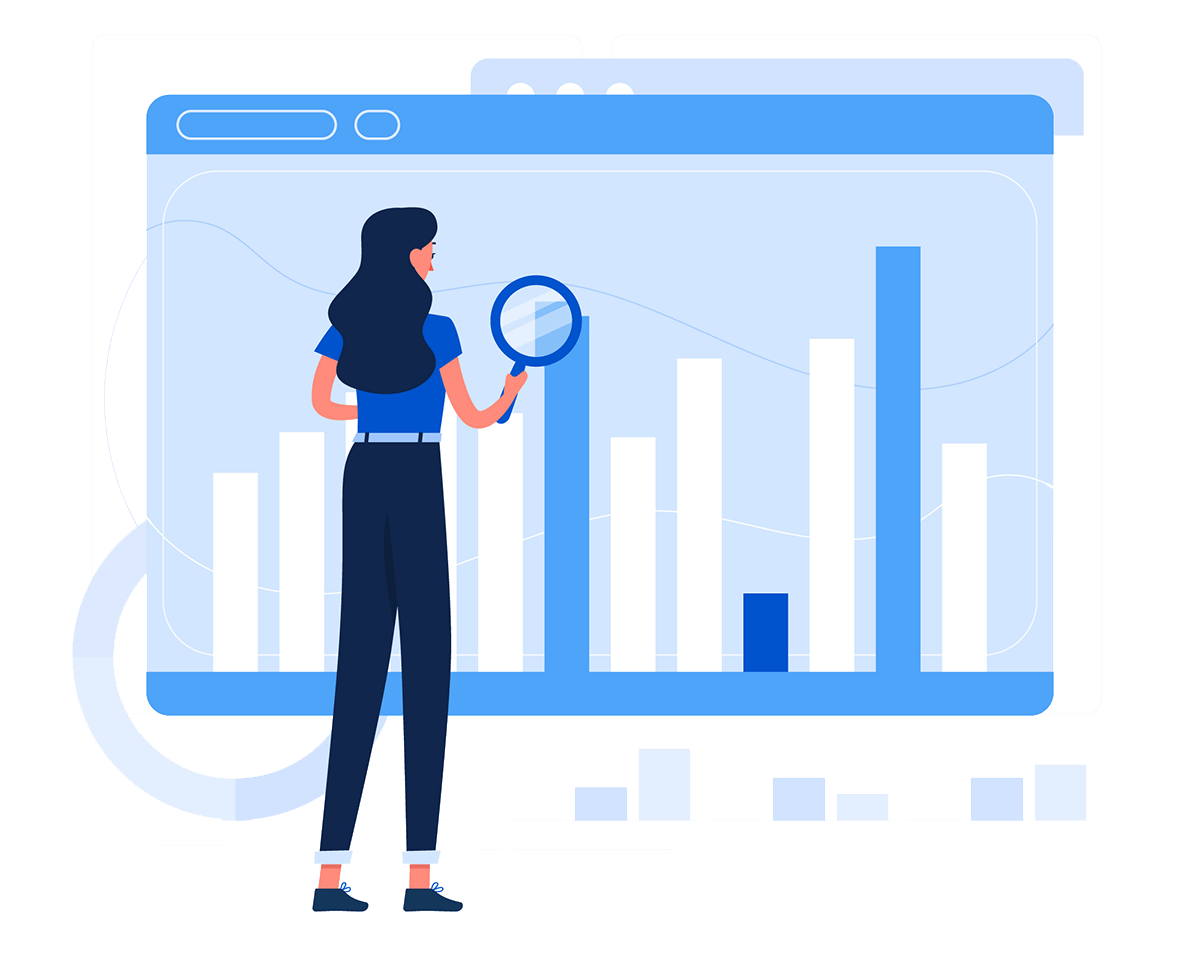 Facts About Social Media Marketing: Deliver short-term ROI & win long-term loyalty
Around 50% of the population uses social media on daily basis worldwide. The recent number of social media users have passed the 3.8 billion mark. (Statista)
71% of consumers having a pleasant social media service experience with a brand deliberately recommend it to others. (Ambassador)
As stated by Buffer, 73% of marketers have favored social media marketing, believing it to be" somewhat effective" or "very effective" for their business. Our customers have only good things to say about our social media marketing services.
Social media has emerged as the most relevant advertising channel for 50% of Gen Z and 42% of millennials. (Adobe)
More than 46% of all social media traffic to company websites comes from LinkedIn. (LinkedIn)
If you want to attract customers, leverage our Facebook Radius marketing. Business decision makers explore Facebook 74% more than other users. (Medium)
Influencer marketing is blooming. According to Socialbakers data, the number of influencers who used #ad in their posts increased by 10.6% in Q3 2020. The good news is that we provide influencers on Social Media.
Let this crucial data drive your social media marketing strategy. The right social media marketing statistics showcase the present state of the business world today, how it will shape in the near future. With the data collected, you can ensure your contracting business is progressively meeting customers' requirements. Combat Contractor Marketing & Consulting know advantages and disadvantages of the social media marketing and help social media companies to use them in their favor. Our social media managers are fully updated with these statistics and utilize them effectively to upgrade your business.
Paid Media Visitor Increase
Paid Media Revenue Increase
Marketing ROI over existing 15% from prior year
The Difference Between The Performance Of Your Social Media Campaigns?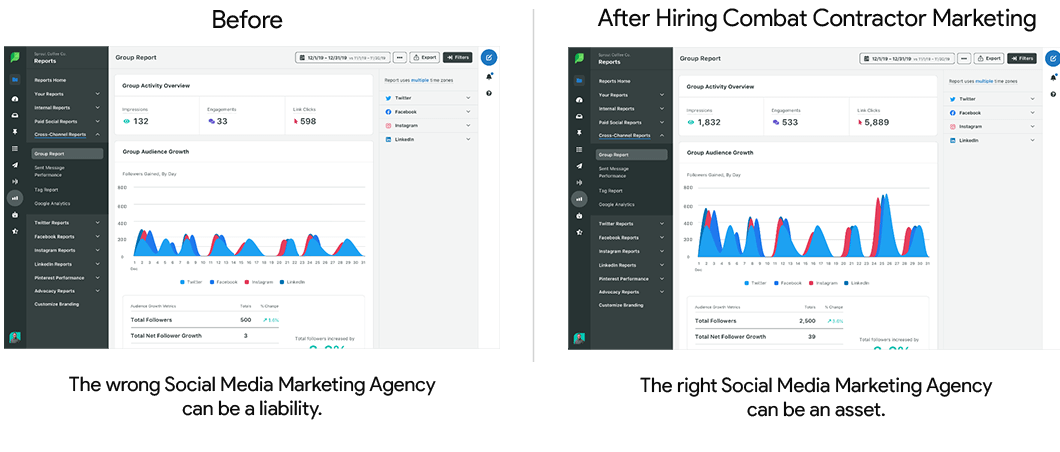 Don't Delay Call for Free Evaluation Today?
Let Combat Contractor Be Your Social Media Manager Our Proven Social Media Marketing Strategies & Tips
With so much competition in virtually every industry that you can think of, staying ahead and connecting with your audience takes a lot of effort from the part of businesses. This is where we come in by providing you with tailor-made strategies that will put your business ahead of the competition. We know what are the advantages and disadvantages of Social Media Marketing and what specific social media marketing strategy will work for your contractor services.
Below is a range of some of our social media marketing strategies that will help you grow your business:

Build a Strong Web Presence
Creating social channels for your business will help you build a strong web presence that will help you grow your business. By building your authority, you will appear as a leader in your industry and this will go a long way in helping you grow. Essentially you want to educate your followers on topics that are related to your industry and business, this will make them better informed.

Building, maintaining and then expanding your reach is one of the hardest things to do on social media. Fortunately, you can achieve this by having an influencer endorsing your contactor services and the good news is that we provide influencers on social media. This will tremendously help you grow your business and also profit. It will also enable you to reach the audience and markets that might otherwise be difficult for you to reach if you were to depend on your local reach alone.

Drive More Relevant Traffic
Social media optimization is a powerful strategy for generating both organic and paid traffic to your business. Most businesses involve themselves in social media optimization to generate traffic to their new website or increase the traffic flow of their existing website. Even without paid ads, a business can generate a substantial amount of traffic by optimizing their social accounts like Facebook or Instagram.

Generating quality leads to your business is one of the main objectives of every business owner, whether it's a small, medium, or large business. This means that social media is not only for creating awareness, it can also be used to getting quality and better leads for your business that will help you grow
Are you looking for the Best Social Media Marketing Agency?
Whether you need help setting up and optimizing your social media campaigns or you want to know where you can improve your existing campaigns, Combat Contractor Marketing & Consulting is here to help.
Become Wealthy with Combat Contractor Marketing Coaching
Call or text us now at
484-356-6200.