Google My Business For Contractors
n today's world, every contractor wants to be in the top of Google maps and only three are posted. The problem is you can't get into maps in your service area just your location, until now!
Google My Business (GMB) listings have become a leading source for leads and service calls for contractors. Which means it is essential to optimize your Google My Business (GMB) listing, as well as creating optimized content for the specific areas you serve.
Optimizing your contractor company's GMB listing involves creating supporting pages, points of interest, video, driving directions and much more. We start with generating a compelling business description, ensuring all the categories are set correctly, adding geo tagged images to the listing, and establishing a consistent "NAP-it stands for name, address, phone number and it is an important part of doing Google My Business SEO for contractors.
We are the Google My Business Marketing Expert's that get your business found to the right audience. We have been doing GMB marketing for clients as part of our SEO services for many years. Now, it's your turn.
When you choose our Reputation Management Services, you get:
 Higher User Engagements
 Highest ROI
 Top Quality Services
 Desired Results
Get Patent Pending Technology with Fortune 500 Level Multi-Channel Marketing Results
Your Success Starts HERE!
What Is Google My Business, Google Maps, Google Guarantee & Why Is It Important?
Google My Business is Google Maps, Google Guarantee a free and easy-to-use tool for businesses and organizations to manage their online presence across Google, mainly including Search and Maps. With systematic verification and proving your accurate business information, you can help customers find you and your business and allow them explore your services.
"Do you know Google receives over 40,000 searches a second?"
If you have a local business, it becomes extremely important that you verify your business with Google My Business. It will greatly increase your chances of being found. Moreover, it's a free and very powerful first step towards getting your business found on local search. A well-optimized Google my business listing plays a crucial role in effective digital marketing for all contractors, brining your more customers, more jobs and more leads without hurting your pocket. Whereas, a poorly optimized listing probably won't rank in this coveted digital real estate, resulting in more traffic to the competitors' businesses instead.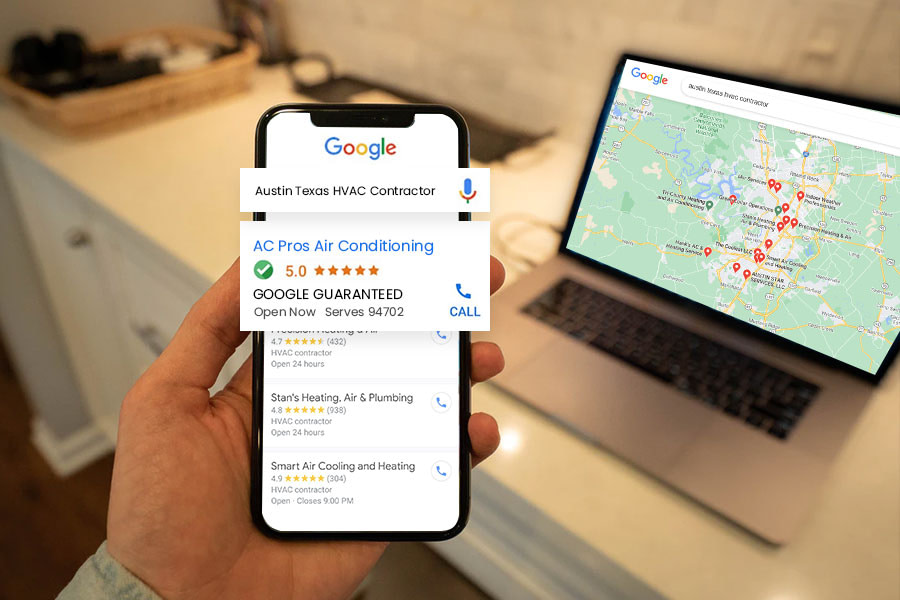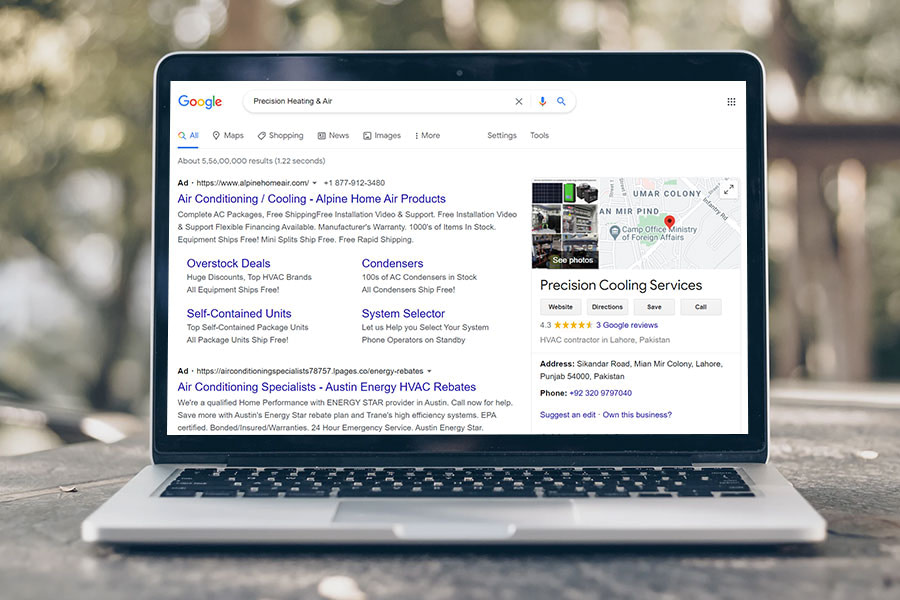 How Combat Contractor Marketing & Coaching GMB Listing Helps Your Business
To maximize your local contractor business's exposure on Google and its affiliated properties, you should consider hiring a professional digital marketing agency to manage your business's GMB listing like us to help you achieve a higher ranking for your GMB listing. So, when a prospective customer searches for a home improvement service offered by your business, they will see your GMB listing at the top of the search results. This is critical because Google only displays a few GMB listings on its actual search results page.
A professionally managed Google My Business Marketing listing can also strengthen your brand and make your business more recognized. Wehave an experienced and skilled team that updates your listing with brand elements like your logo, color scheme and staff photos to help customers remember who you are and what you offer.
In addition, our GMB experts accurately monitor and track key metrics of your business's GMB listing, including the number of calls it generates, requests for directions, website visits, user-uploaded photos and more. These are some of the reasons to consider to hireus as your digital marketing agency to manage your business's Google My Business Marketing.
Our Google My Business Marketing & Optimization Services
Our GMB services provide complete optimization of your Google my business listing covering everything in between. It includes profile set up, image optimization and basic keyword research for selected keywords. When you hire Combat Contractor Marketing & Coaching to optimize your GMB page, you will have peace of mind that it was setup, verified and optimized correctly so you will be super confident to generate more leads and sales online!
Our Google My Business Marketing Services Include
If You're Looking For A Solid GMB Marketing Service For Your Home Improvement Contracting Business, We Can Help!